OVERVIEW
COMPATIBILITY
OVERVIEW
Black and white enthusiasts with a penchant for creating raw images that would look right at home plastered to the walls of a New York City subway station, stop right here. This package was created with the B/W enthusiast in mind. These presets apply seamlessly to street photography, but can just as well be used for portraits and more. This package features edits with vignetting, high contrast, and in a multitude of styles. Whether you're looking for heavy grain, light grain, or no grain, the presets within are multi-purpose and remarkably flexible. This preset pack contains 50 presets.
Please note your download link for this preset pack will expire 3 days after it's been delivered.
COMPATIBILITY
Works On:
Desktop
Editing Apps:
Adobe Lightroom, Adobe Photoshop
Camera File Type:
Nikon NEF, Sony ARW, Fujifilm RAF, Canon CR2
Preferred Color Profiles*:
Canon, Sony, Fujifilm, Leica
*This product was designed specifically for Canon and Fujifilm, but will work across all camera profiles.
Before
After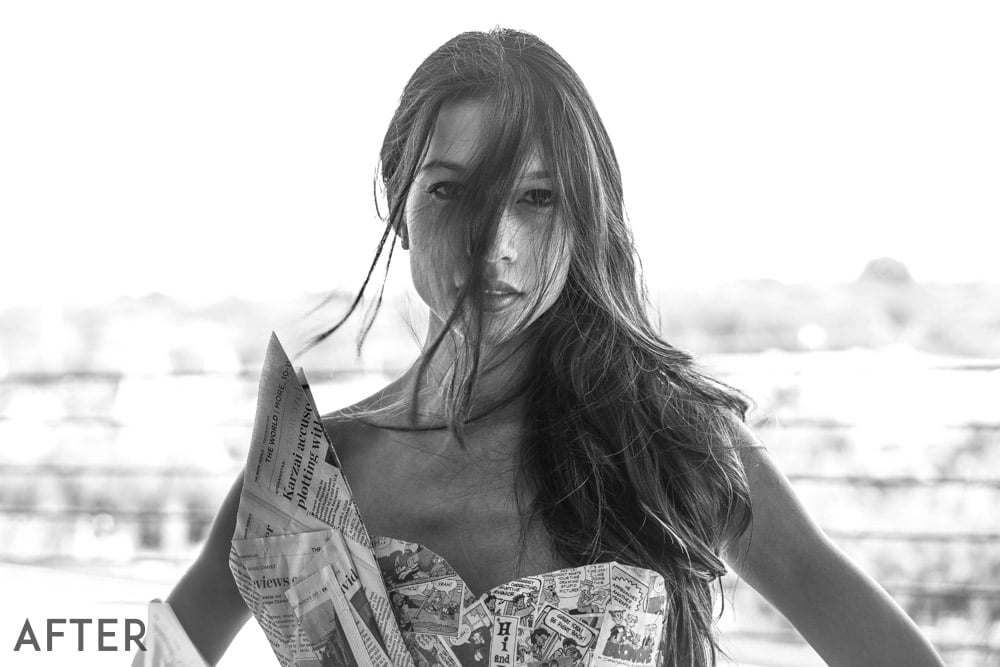 Before
After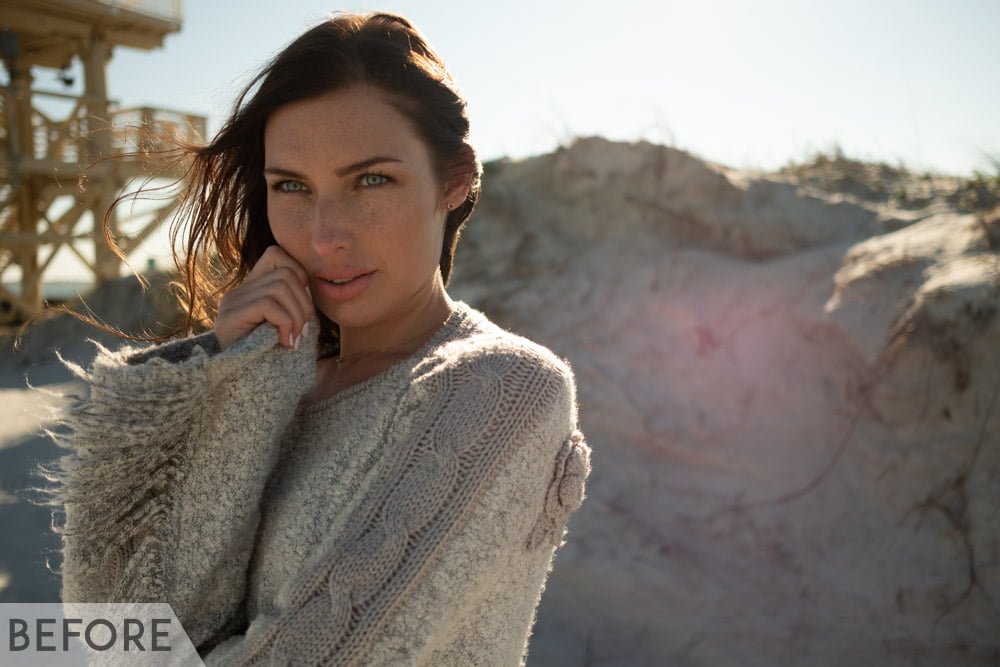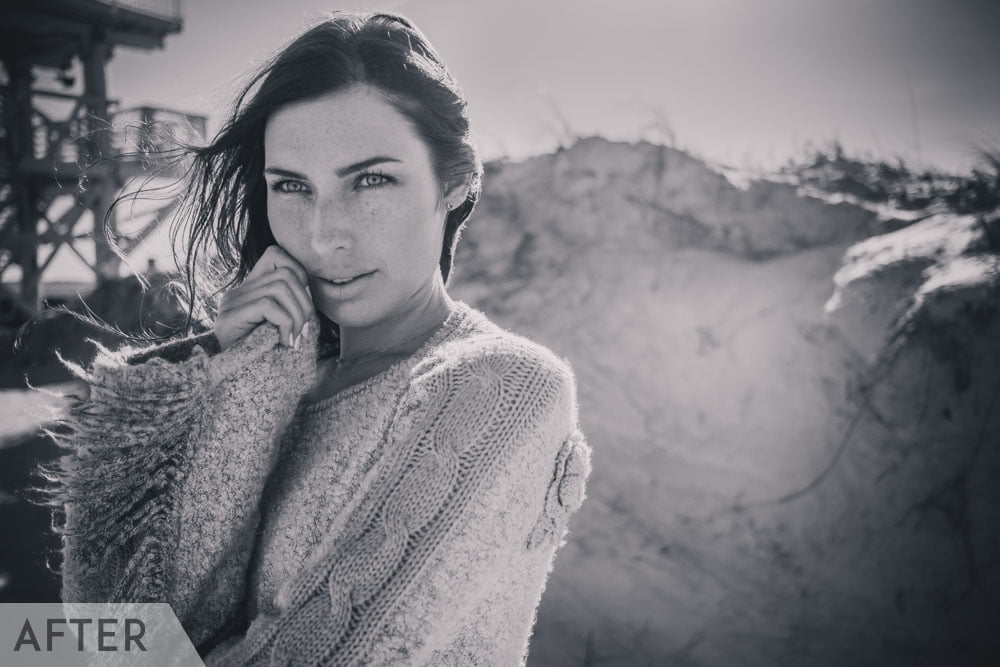 Before
After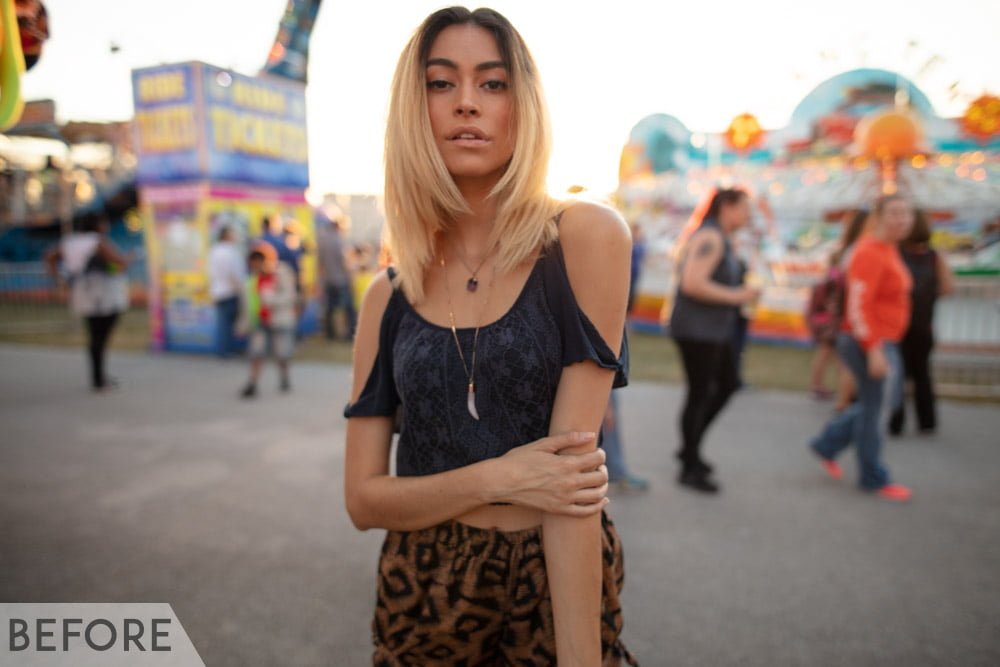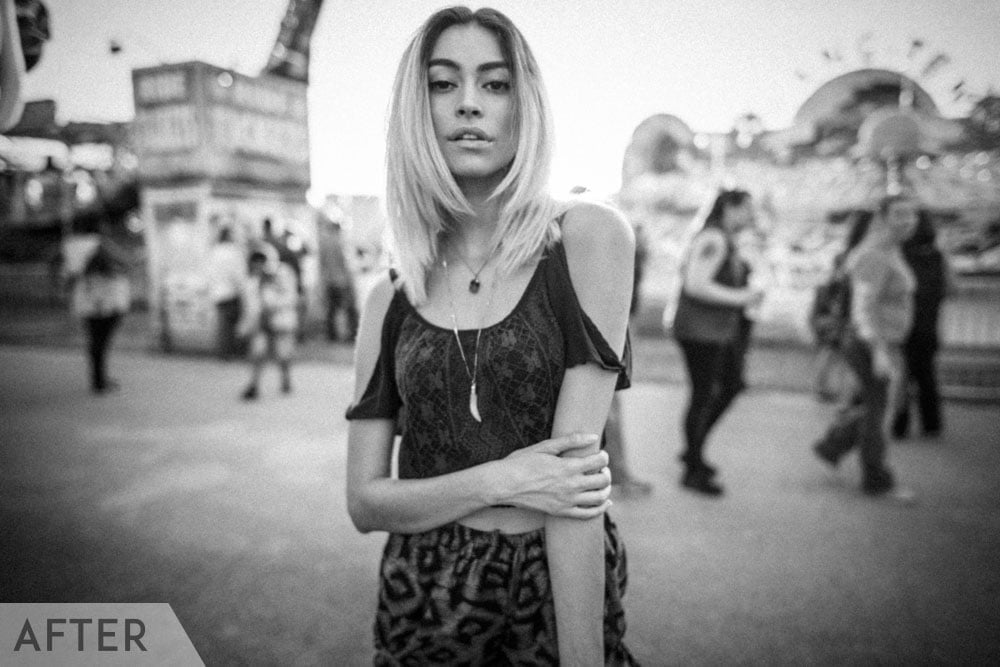 Before
After